Musical Director : Mareika Gray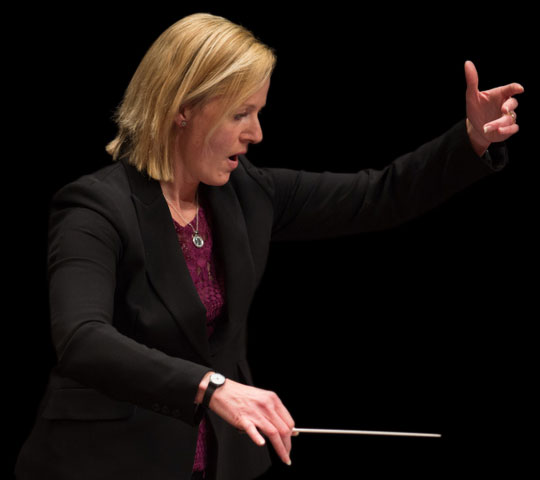 Born in Papua New Guinea and growing up in Australia, Mareika played the violin for 10 years, changing to brass at the age of 18. She has played with Brisbane Excelsior, Sola Brass Band in Norway, and with The Ransome Band. She has conducted in Australia and Norway, and Eccles became her first appointment in Britain in February 2010.
As well as helping Eccles grow in strength, she has now also achieved notable success with Milnrow Band, leading them to their first appearances at both the British Open and at the Championship Section National Finals. She is now in demand across the UK and beyond as a guest conductor.
Married to Russell Gray, they have introduced their young son Angus to banding at the earliest possible age, with him happily sitting through rehearsals before he was even crawling.